Deli with pontential
Business ID: 1277
Business Type: Snack Bars and Delis
Status: SOLD
This business has been sold by Unique Business & Property Specialist.
Check out what other business we have avaliable here.
Deli convenience store.
Currently been run by the same owner for 12 years.
Easy operation.
Sells hot take away food as well as sandwiches and rolls.
Drinks and confectionary and cigarettes, fresh flowers
Turning over Winter between 14,000 - 15,000 per week
Turning over for Summer around 18,000 per week.
High profit sales.

Opportunity to convert this into a fish & chips shop or a kebab shop.

Owner is asking for $90,000 walk in walk out basis (exclude cigarettes), negotiable.
Additional $10,000 of cigarettes stock can be included.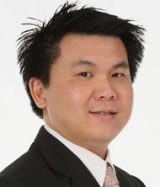 Alvin Teh
Mobile: 0413-103-801
Office: 6102-3816
Email: alvin@ubps.com.au

➤